Surfing in Bulgaria

The Bulgarian part of the Black sea is not very popular as a windsurfing destination as the sea is usually calm with no high tides. However there are few sites that are turning into windsurfing sites at certain periods of the year. This sport is getting even more popular in Bulgaria via the several windsurfing competitions throughout the year.
Generally the best time for windsurfing in Bulgaria is from early spring till late autumn. During the hot summer months the wind is stronger late in the afternoon. However September is considered to be more suitable for high speed lovers as the wind is better.
Almost every major holiday resort along the Bulgarian coastline has at least one surfing club, which can offer you equipment and even a few tips if you are beginner. Sunny Beach, Albena, Golden sands and Sozopol are definitely sites which worth to be visited if you want to combine the sport with great nightlife and comfortable high class hotels.
Tourists who are tempted by the untouched and still virgin nature should definitely go further south.
The vicinity of Sinemorets offers a few really magnificent sites suitable for windsurfing. Six kilometers south of the village is Silistar- bay and cape. The water is crystal clear and the view is unforgettable. Cape Silistar is in the protected area of the natural sightseeing Dokuzak.

North of Sinemorets is the so called Northern Beach of the village which will just leave you breathless. It is a picturesque sandy stripe right between the quiet flow of Veleka River and the Black sea tides.

Further north just next to Tsarevo is camping Arapia famous for its perfect conditions for windsurf. The camping offers basic facilities for those who wish to open a tent or bring their own caravan. Recently a new four star hotel was build nearby for tourists who don't want to miss the comfort. However there is no asphalt road to the coast. People reach it after some 5 kilometers of black road.

Camp sites Smokini, Zlatna Ribka and Gradina are situated in the vicinity of Sozopol and are offering wonderful conditions for windsurf lovers.

Bulgarian Property

Bulgarian properties for sale

Houses for sale in Bulgaria

Rural Property in Bulgaria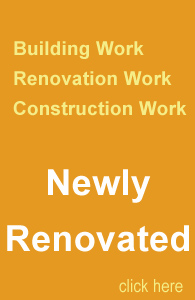 For more information or inquiries do not hesitate to contact us:

sales@property-bourgas.com

Headoffice:
+359 885841230;
+359 887762939
Fax: +359 478 88470;


Office Bourgas address:
87, Aleksandrovska, Str., floor 3, Burgas, Bulgaria
Tel: +359 56 900176
Mob: +359 885841230;
+359 887762939



-------------------
bourgas city

Cipinet Search Engine
4RealEstateDirectory.com - United States and International Real Estate Portal
B2BRE.com - Business-to-Business Real Estate Directory
Гласувайте за този сайт в БГ чарт
Europe Real Estate Directory and European Properties Search

Real Estate Directory, Real Estate Finance and Property Information
Homerweb Search
HouseBuySell.com
Директория за хостинг, уеб дизайн и интернет реклама

IRealEstateDirectory.com - The Comprehensive Real Estate Directory
Kaldata.com
Каталог интернет-ресурсов - LinkFinest.RU
LookDirectory.com - links to Look Directory resources and information websites.
Compare T1 Line price quotes and T1 Connection service from multiple T1 providers with just one click!
Каталог сайтов Плацдарм. Спонсоры - путевки на отдых в Греции, поиск тура в Испанию
Порт Иркутск



RealEstateBig.com - The Real Estate Directory

Real Estate Reciprocal Links Resource

Real Estate Services World Wide
RealEstateYellow.com - Real estate Yellow page and real state directory
SearchMonster Web Directory
Add Your URL FREE, Boost Your Web Site's Traffic & Rankings
Bulgaria property directory - add your web site to Seniority for free
StarBg.net
Звездната класация
Travel Guide - Водител за туризъм и пътуване
Портал за туризъм, пътуване, on-line резервации, хотели, нощувки, почивки, забавления, екскурзии и туристически бизнес справочник.
UK Real Estate Directory
Holiday Rentals Vacation Rentals Holiday Lettings Free Listings



Array
Find more





Why Bulgaria

History of Bulgaria

Buyers Guide

Currency

Bourgas