Sunny Beach discover Bulgaria

Sunny Beach – the way that many Brits discover Bulgaria

Most popular properties for foreigners in Bulgaria are the apartments in Sunny Beach. They are intended for buyers with relatively low budget. Their prices depend on the relative location of the building to the beach, the development quality and the conveniences offered. Sunny Beach has always been a popular sea resort for the Bulgarians and the tourist from neighbouring countries.
But lately more and more West-Europeans have discovered the nice nature of these places and bought holiday homes here.

Due to the strong promotion in the past year, many Brits have found the way to Bulgaria. In Bulgaria they saw a good opportunity to invest their money in holiday property or family home. The cost of living is what attracts West-Europeans to Bulgaria. One nice dinner with all the dishes and the drinks will cost less then £5. Bulgaria is expected to be the next smaller Spain during the next years, especially after Bulgaria joins the EU in 2007. The experts' advice is to buy property in Bulgaria in this moment.

The resort of Sunny Beach is easy to reach from the airport in Burgas, only 30 minutes from there by car. During the past year there was a shortage of accommodations due to the unexpected high amount of tourists visiting the sea resort. More and more tour operators like First Choice, Thomas Cook and JMC offer holidays in Sunny Beach, which means that the demand for the apartments will grow in the next summer season.

The development of new apartment complexes is increasing to satisfy the demand for properties in Sunny Beach and Golden Sands sea resorts. Now the new developments are sold out off-plan, as it was few years ago in Spain. The off-plan deals are the best opportunity for return of investment, when the rental yield is included. In Bulgaria the foreigner are not limited to buy as many properties as they want. Some of them buy several properties off-plan, and they can sell them before the completion at higher price.

The demand for the apartments in Sunny Beach is still growing, but the building plots near the sea are almost occupied, guaranteeing the high rental yields for the owners of apartments in the resort. The commercial properties and the hotels in particular are of great interest for the foreign investors. But for the hotel purchase a professional local market evaluation must be done, as the deal may be very risky. There are companies which can help the foreign investors with all the necessary inquiries and consultation about the tourism business in Bulgarian Black Sea resorts.



Bulgarian Property

Bulgarian properties for sale

Houses for sale in Bulgaria

Rural Property in Bulgaria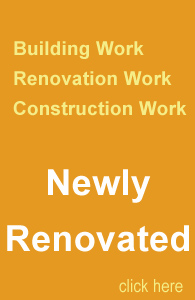 For more information or inquiries do not hesitate to contact us:

sales@property-bourgas.com

Headoffice:
+359 885841230;
+359 887762939
Fax: +359 478 88470;


Office Bourgas address:
87, Aleksandrovska, Str., floor 3, Burgas, Bulgaria
Tel: +359 56 900176
Mob: +359 885841230;
+359 887762939



-------------------
bourgas city

Cipinet Search Engine
4RealEstateDirectory.com - United States and International Real Estate Portal
B2BRE.com - Business-to-Business Real Estate Directory
Гласувайте за този сайт в БГ чарт
Europe Real Estate Directory and European Properties Search

Real Estate Directory, Real Estate Finance and Property Information
Homerweb Search
HouseBuySell.com
Директория за хостинг, уеб дизайн и интернет реклама

IRealEstateDirectory.com - The Comprehensive Real Estate Directory
Kaldata.com
Каталог интернет-ресурсов - LinkFinest.RU
LookDirectory.com - links to Look Directory resources and information websites.
Compare T1 Line price quotes and T1 Connection service from multiple T1 providers with just one click!
Каталог сайтов Плацдарм. Спонсоры - путевки на отдых в Греции, поиск тура в Испанию
Порт Иркутск



RealEstateBig.com - The Real Estate Directory

Real Estate Reciprocal Links Resource

Real Estate Services World Wide
RealEstateYellow.com - Real estate Yellow page and real state directory
SearchMonster Web Directory
Add Your URL FREE, Boost Your Web Site's Traffic & Rankings
Bulgaria property directory - add your web site to Seniority for free
StarBg.net
Звездната класация
Travel Guide - Водител за туризъм и пътуване
Портал за туризъм, пътуване, on-line резервации, хотели, нощувки, почивки, забавления, екскурзии и туристически бизнес справочник.
UK Real Estate Directory
Holiday Rentals Vacation Rentals Holiday Lettings Free Listings



Array
Find more





Why Bulgaria

History of Bulgaria

Buyers Guide

Currency

Bourgas