1-bedroom apartments For sale in Sozopol

<< Back



(Published on Aug 13, 2013)





An apartment for sale with sea view in Paradise view holiday complex located at the town of Sozopol in the area "Budzhaka".





Send request for this property.



Property type: 1-bedroom apartments
Basic location:
City: Sozopol
Area: 61.21 sq.m.
Yard: sq.m.
Price: 53800 €
Price in GBP approximately 37660 £


Sozтpol is one of the most famous seaside towns in Bulgarian Black sea coast. It is part of the Bourgas province. It is an administrative center of Sozopol municipality. The first name of the town was Apollonia. The town is one of the major seaside resorts in the country, known for the Apollonia art and film festival (which takes place in early September). The town of Sozopol is one of the oldest on Bulgarian Thrace's Black Sea coast. Many anchors from the second and first millennium BC have been discovered in the town's bay, a proof of active shipping since ancient times. The town established itself as a trade and naval centre in the following centuries. The symbol of the town – the anchor, present on all coins minted by Apollonia since the sixth century BC, is proof of the importance of its maritime trade. The rich town soon became an important cultural centre.
Sozopol is located 35 km from the city of Bourgas and the airport of Sarafovo. The capital city of Sofia is 416 km away. Now there is a new highway Bourgas-Sofia.
Budzhaka area extends south of Sozopol. There are three noses that jut out into the sea – Kolokita (place for diving), St. Stefan and Christ. This area is one of the most beautiful in the region. There the shore is high and below sea there are seen beautiful fjords. Just at the end of this area there is a small beach known as Seal Bay, because there lived monk seal. In the area is "Paradise Bay".
Paradise View Holiday Complex is built in 2009. There are 72 apartments. The plot extends to 4360 sq. m. There are 19 parking spaces available to owners. There is all year long 24-hours security. The annual maintenance fee is 8 euros/sq. The complex is among the best in the area Budzhaka. It is located equidistant from the beach "Harman" and "Kavatzi" There are several shops in the vicinity. The complex is suitable for year round use.
The apartment for sale is located at the third floor and it comprises one bedroom, a bathroom, a living room with a kitchenette and a beautiful terrace. The apartment is in block "D" of the "Paradise view' complex. From the terrace is opening a magnificent view to the sea. The apartment is for sale completely furnished. 



















Bulgarian Property

Bulgarian properties for sale

Houses for sale in Bulgaria

Rural Property in Bulgaria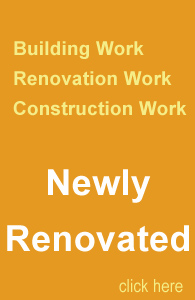 For more information or inquiries do not hesitate to contact us:

sales@property-bourgas.com

Headoffice:
+359 885841230;
+359 887762939
Fax: +359 478 88470;


Office Bourgas address:
87, Aleksandrovska, Str., floor 3, Burgas, Bulgaria
Tel: +359 56 900176
Mob: +359 885841230;
+359 887762939



-------------------
bourgas city

Cipinet Search Engine
4RealEstateDirectory.com - United States and International Real Estate Portal
B2BRE.com - Business-to-Business Real Estate Directory
Гласувайте за този сайт в БГ чарт
Europe Real Estate Directory and European Properties Search

Real Estate Directory, Real Estate Finance and Property Information
Homerweb Search
HouseBuySell.com
Директория за хостинг, уеб дизайн и интернет реклама

IRealEstateDirectory.com - The Comprehensive Real Estate Directory
Kaldata.com
Каталог интернет-ресурсов - LinkFinest.RU
LookDirectory.com - links to Look Directory resources and information websites.
Compare T1 Line price quotes and T1 Connection service from multiple T1 providers with just one click!
Каталог сайтов Плацдарм. Спонсоры - путевки на отдых в Греции, поиск тура в Испанию
Порт Иркутск



RealEstateBig.com - The Real Estate Directory

Real Estate Reciprocal Links Resource

Real Estate Services World Wide
RealEstateYellow.com - Real estate Yellow page and real state directory
SearchMonster Web Directory
Add Your URL FREE, Boost Your Web Site's Traffic & Rankings
Bulgaria property directory - add your web site to Seniority for free
StarBg.net
Звездната класация
Travel Guide - Водител за туризъм и пътуване
Портал за туризъм, пътуване, on-line резервации, хотели, нощувки, почивки, забавления, екскурзии и туристически бизнес справочник.
UK Real Estate Directory
Holiday Rentals Vacation Rentals Holiday Lettings Free Listings



Array
Find more





Why Bulgaria

History of Bulgaria

Buyers Guide

Currency

Bourgas