Houses For sale in Trastikovo

<< Back



(Published on Jan 8, 2013)





Small cozy property for sale can be your new home close to the sea coast.





Send request for this property.



Property type: Houses
Basic location:
City: Trastikovo
Area: 64 sq.m.
Yard: 1100 sq.m.
Price: 14900 €
Price in GBP approximately 10430 £


LOCATION: The village of Trastikovo is situated in South-East Bulgaria and it is part of Kameno Municipality, Bourgas District. Kameno Municipality is situated in the fertile lowlands of Bourgas, on the lower reaches of the river Aytoska. The territory of the municipality stretches to the Mandra Lake in the east and the uplands of Kara Bair in the west. The Mandra-Poda complex includes the Mandra Lake and its adjacent wetlands. The Mandra Lake is located on the Black Sea coast and is the southernmost one of the three Bourgas lakes. The complex also includes the cascade-like located fishponds in the north-western part of the lake valley. Farming is the main economic branch in the area of Kameno. A priority has the grain production. The climate is influenced by the closeness of the sea. Near the town of Kameno, in the Aytoska Valley, there is a conservation area, called Koriyata. It is 150 decares in area and includes a forest of field elm trees. A few kilometers away is located the famous village of Debelt, where you can see Archaeological excavations of the Roman Baths and also archaeological Museum.

Nearest First Class Road: Sofia – Bourgas E773
Nearest Railway Station: Bourgas
Nearest International Airport: Sarafovo
 
The village TRASTIKOVO is perfectly situated:
 
20 km from the town of Kameno
13 km from the seaside city of Bourgas
15 km from the town of Sredets
48 km from the seaside resort of Sozopol
 4 km from the village of Debelt


PROPERTY DESCRIPTION: Our offer is an one-storey house located at the end of the village facing on two gravel roads with view to the fields. The house is disposed on 64 sq. m. It is in a very good condition without bed cracks or other constructive problems. It needs just refreshment. The house has no plate and also bathroom and toilet but there is a place where they can be built. It comprises a corridor, a dining room and two bedrooms. Around the property all houses are renovated and some neighbors are English.  

GARDEN: The yard expends to 1100 sq. m.


The village of Trastikovo is provided with all main amenities such as a medical centre, a post office, shops, cafes, a mobile network, regular bus transport to nearby towns and cities.


















Bulgarian Property

Bulgarian properties for sale

Houses for sale in Bulgaria

Rural Property in Bulgaria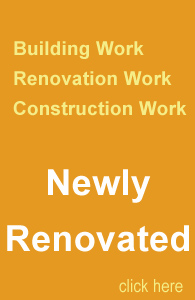 For more information or inquiries do not hesitate to contact us:

sales@property-bourgas.com

Headoffice:
+359 885841230;
+359 887762939
Fax: +359 478 88470;


Office Bourgas address:
87, Aleksandrovska, Str., floor 3, Burgas, Bulgaria
Tel: +359 56 900176
Mob: +359 885841230;
+359 887762939



-------------------
bourgas city

Cipinet Search Engine
4RealEstateDirectory.com - United States and International Real Estate Portal
B2BRE.com - Business-to-Business Real Estate Directory
Гласувайте за този сайт в БГ чарт
Europe Real Estate Directory and European Properties Search

Real Estate Directory, Real Estate Finance and Property Information
Homerweb Search
HouseBuySell.com
Директория за хостинг, уеб дизайн и интернет реклама

IRealEstateDirectory.com - The Comprehensive Real Estate Directory
Kaldata.com
Каталог интернет-ресурсов - LinkFinest.RU
LookDirectory.com - links to Look Directory resources and information websites.
Compare T1 Line price quotes and T1 Connection service from multiple T1 providers with just one click!
Каталог сайтов Плацдарм. Спонсоры - путевки на отдых в Греции, поиск тура в Испанию
Порт Иркутск



RealEstateBig.com - The Real Estate Directory

Real Estate Reciprocal Links Resource

Real Estate Services World Wide
RealEstateYellow.com - Real estate Yellow page and real state directory
SearchMonster Web Directory
Add Your URL FREE, Boost Your Web Site's Traffic & Rankings
Bulgaria property directory - add your web site to Seniority for free
StarBg.net
Звездната класация
Travel Guide - Водител за туризъм и пътуване
Портал за туризъм, пътуване, on-line резервации, хотели, нощувки, почивки, забавления, екскурзии и туристически бизнес справочник.
UK Real Estate Directory
Holiday Rentals Vacation Rentals Holiday Lettings Free Listings



Array
Find more





Why Bulgaria

History of Bulgaria

Buyers Guide

Currency

Bourgas