Large apartments For sale in Sozopol

<< Back



(Published on Jul 21, 2005)





SOLD !!! UNBELIEVABLE OFFER: Spacious apartment located only one minute away from the beach of one of the most beautiful seaside resorts of Bulgaria.





Send request for this property.



Property type: Large apartments
Basic location:
City: Sozopol
Area: 150 sq.m.
Yard: 0 sq.m.
Price: 112500 €
Price in GBP approximately 78750 £


 SOLD !!! This unique flat provides a total living area of 150sq. m and lovely view towards the sea. This estate is situated in a recently built building with elevator. The residence is on the second floor and provides 2 large balconies, 2 bathrooms, 2 toilets, 2 spacious bedrooms and another large room. The first balcony opens a fantastic view towards the nearby mountain. From the second balcony you can enjoy the beautiful scenery of the sea which is only 20 meters away from you. Electricity, running water and own telephone line are installed in the property. For this building the constructors used some of the best building materials which guarantee your pleasant relaxation because they make the flat totally isolated from the noises outside. The structure is not absolutely finished but this is a wonderful opportunity to bring the final touches according to your personal desires. Do not miss the chance to buy this incredible flat in one of the best seaside resorts of Bulgaria.














Bulgarian Property

Bulgarian properties for sale

Houses for sale in Bulgaria

Rural Property in Bulgaria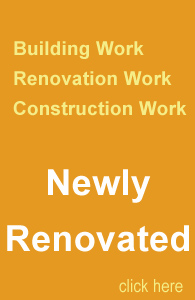 For more information or inquiries do not hesitate to contact us:

sales@property-bourgas.com

Headoffice:
+359 885841230;
+359 887762939
Fax: +359 478 88470;


Office Bourgas address:
87, Aleksandrovska, Str., floor 3, Burgas, Bulgaria
Tel: +359 56 900176
Mob: +359 885841230;
+359 887762939



-------------------
bourgas city

Cipinet Search Engine
4RealEstateDirectory.com - United States and International Real Estate Portal
B2BRE.com - Business-to-Business Real Estate Directory
Гласувайте за този сайт в БГ чарт
Europe Real Estate Directory and European Properties Search

Real Estate Directory, Real Estate Finance and Property Information
Homerweb Search
HouseBuySell.com
Директория за хостинг, уеб дизайн и интернет реклама

IRealEstateDirectory.com - The Comprehensive Real Estate Directory
Kaldata.com
Каталог интернет-ресурсов - LinkFinest.RU
LookDirectory.com - links to Look Directory resources and information websites.
Compare T1 Line price quotes and T1 Connection service from multiple T1 providers with just one click!
Каталог сайтов Плацдарм. Спонсоры - путевки на отдых в Греции, поиск тура в Испанию
Порт Иркутск



RealEstateBig.com - The Real Estate Directory

Real Estate Reciprocal Links Resource

Real Estate Services World Wide
RealEstateYellow.com - Real estate Yellow page and real state directory
SearchMonster Web Directory
Add Your URL FREE, Boost Your Web Site's Traffic & Rankings
Bulgaria property directory - add your web site to Seniority for free
StarBg.net
Звездната класация
Travel Guide - Водител за туризъм и пътуване
Портал за туризъм, пътуване, on-line резервации, хотели, нощувки, почивки, забавления, екскурзии и туристически бизнес справочник.
UK Real Estate Directory
Holiday Rentals Vacation Rentals Holiday Lettings Free Listings



Array
Find more





Why Bulgaria

History of Bulgaria

Buyers Guide

Currency

Bourgas