Why Bulgaria

The Bulgarian real estate market reached new heights in 2004, boosted by interest among foreigners in buying property in this country, and by increased purchasing power of Bulgarians due to the increased availability of mortgage loans.

Bulgaria has become a favored destination for foreign holiday home investors—particularly those put off by high prices and overdevelopment in much of the Mediterranean. Bulgaria's Black Sea coast and unspoiled inland lakes and mountains offer an attractive alternative. Bulgarian real estate prices rose more than 20 percent in 2004 and are expected to increase by an annual average of 10 to 15 percent for the next years.

In addition to second home buyers, Bulgaria is attracting other investors who are buying a range of property from new beach and ski developments to dilapidated farmhouses. Developments vary from apartment blocks and hotels to modern luxury complexes with swimming pools, solariums, restaurants and a host of other facilities.

Real estate prices are expected to go up by 40 percent year-on-year in cities and towns, where real estate prices are currently lower in Bulgaria. The mortgage credit expansion of local banks and the rise in number of signed mortgage contracts will influence the development of the domestic real estate market in 2005.
The past year saw a continuation of the upward trend in housing prices in the capital Sofia and most of the big cities in Bulgaria. The average selling price of flats in Sofia exceeded 500 Euro per sq m. In the second half of 2004, prices of flats in Sofia went up achieving an average market price of more than 600 Euro per sq m, while in the beginning of the year it was 450 Euro. Other large cities also saw an increase, with Varna and Bourgas leading the list where the prices surged by more than 50 percent, due to the Black Sea coast resort location of the two cities.
The 2004 growth is a continuation of a trend during which, over the last two years, the prices of housing in big cities has gone up by 20 to 100 percent, and of flats in housing and resort areas by 100 to 200 percent.
Agricultural land is the current exception to the market growth. Farm land sells cheap since it is greatly fragmented and because it can't be sold to foreigners. This will change at when Bulgaria joins the EU, however, and landowners are looking to the government to speed up the process of land consolidation and re-allotment, which will result in larger parcels of land that are of sufficient size for efficient agricultural production, and which will attract foreign investors once Bulgaria joins the EU.
Bulgaria has completed its accession negotiations with EU and is expected to join the Union in 2007. Bulgaria will sign the European Union accession treaty on April 25 in Luxembourg.

Bulgarian Property

Bulgarian properties for sale

Houses for sale in Bulgaria

Rural Property in Bulgaria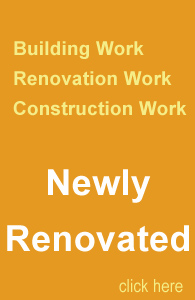 For more information or inquiries do not hesitate to contact us:

sales@property-bourgas.com

Headoffice:
+359 885841230;
+359 887762939
Fax: +359 478 88470;


Office Bourgas address:
87, Aleksandrovska, Str., floor 3, Burgas, Bulgaria
Tel: +359 56 900176
Mob: +359 885841230;
+359 887762939



-------------------
bourgas city

Cipinet Search Engine
4RealEstateDirectory.com - United States and International Real Estate Portal
B2BRE.com - Business-to-Business Real Estate Directory
Гласувайте за този сайт в БГ чарт
Europe Real Estate Directory and European Properties Search

Real Estate Directory, Real Estate Finance and Property Information
Homerweb Search
HouseBuySell.com
Директория за хостинг, уеб дизайн и интернет реклама

IRealEstateDirectory.com - The Comprehensive Real Estate Directory
Kaldata.com
Каталог интернет-ресурсов - LinkFinest.RU
LookDirectory.com - links to Look Directory resources and information websites.
Compare T1 Line price quotes and T1 Connection service from multiple T1 providers with just one click!
Каталог сайтов Плацдарм. Спонсоры - путевки на отдых в Греции, поиск тура в Испанию
Порт Иркутск



RealEstateBig.com - The Real Estate Directory

Real Estate Reciprocal Links Resource

Real Estate Services World Wide
RealEstateYellow.com - Real estate Yellow page and real state directory
SearchMonster Web Directory
Add Your URL FREE, Boost Your Web Site's Traffic & Rankings
Bulgaria property directory - add your web site to Seniority for free
StarBg.net
Звездната класация
Travel Guide - Водител за туризъм и пътуване
Портал за туризъм, пътуване, on-line резервации, хотели, нощувки, почивки, забавления, екскурзии и туристически бизнес справочник.
UK Real Estate Directory
Holiday Rentals Vacation Rentals Holiday Lettings Free Listings



Array
Find more





Why Bulgaria

History of Bulgaria

Buyers Guide

Currency

Bourgas